Sophie André – Certified translator and manager of the E-Shop

This week, we are going to be getting to know Sophie André, who is always here to help you with any concerns relating to placing orders on our e-shop. A certified legal translation expert, proof-reader, and project manager as well as manager of the online shop, Sophie works tirelessly, and carries out her various tasks with one standard in mind: excellence. Let's get to it then and meet Sophie, who, according to her friends "has 40 arms and can do everything at once".
Hello Sophie, could you introduce yourself ?
My name is Sophie André, I'm a project manager, English and Spanish translator, and proof-reader at ACSTraduction. I speak English, French, and Spanish, and I'm learning German, Chinese, Japanese, and Korean. I hope to eventually be able to translate into German, Chinese, Japanese, and Korean, when I have the required level.
What did you do to become an expert in certified translation?
At first I couldn't choose between medicine and languages, so I started with a year of medicine before switching to Applied Foreign Languages. This was a 3-year course in Saint-Étienne. After that I left for Australia, where I studied for a year in the University of New England. In 2015, I did an internship in a certified translation agency in the UK, which was not a great experience for me, because they weren't that focused on the quality of their translations.
For example, only the interns were doing the translations, sometimes from languages they didn't even know, and nobody would double check their work. After that, I started my master's degree in MEEF [Teaching, Education and Training].
After my teaching work experience in collège (secondary school) being inconclusive, I went back to translation and did another master's degree in legal and commercial translation at the University of Lyon III Jean Moulin. That's where I discovered my passion for legal translation, and more particularly the translation of contracts.
During a legal Spanish course, which was taught by a sworn Spanish translator, I translated a lot of very interesting articles, such as submissions of complaint or police reports. This made me appreciate certified translation that much more. In February 2018, I completed an internship in a specialised certified and legal translation agency, ACSTraduction, during which I was introduced to project management. After having really enjoyed this internship, especially the friendly environment, I applied for a project management and legal translator position in the company.
Have you ever thought about specialising in an area other than certified legal translation?
I've definitely thought about specialising in the medical field, but it's a very broad field with many complex sub-categories. For example, in ophthalmology, the procedures aren't the same in every country. However, I do enjoy translating documents that sometimes deal a bit with the medical field.
For the moment, I am sticking to what I know and concentrating on legal translation, which I've been especially trained for, but sometime in the future, I would also like to work in the environmental field or work for a NGO if the opportunity ever presents itself.
All your colleagues describe you as productive, effective, even tireless. What do you think about that?
I'd say that the more work there is to do, the better I perform.
Have you ever thought about interpreting as well as certified translation?
I have but being a rather shy person made it difficult. I prefer the written component to translation, which allows you to take some time to improve and work on the translation, to really transform the text, which I find fascinating.
What's your favourite thing about project managing?
Project managing has help me to overcome my shyness and I have since become a lot more comfortable with customer communication. It has helped me both in my personal and professional life because I opened up to people more.
What is the main watchword for customer services?
Listening to their needs. Besides, it is very important to summarize the customer's request in order to assure that we've understood the needs and requirements of each customer's request.
What made you choose certified legal translation?
I love a good challenge. The more complex, the more I want to be able to understand it so that I can help others decipher this specialised language, in my case legal jargon. I've always been interested in the field, and I study it independently.
What are the necessary qualities of a certified legal translator?
You must be meticulous because the tiniest mistake can cause serious complications. You must also be able to adapt because legal translation isn't always translated in the same way, it depends on the target audience that it's addressing. For example, general terms and conditions of sale are written in more simple language than financial documents that are directed to shareholders.
How would you describe yourself professionally in a few words?
Multitasker, time-effective, proactive, and fastidious.
What gives you the feeling of success when you complete a task?
Sometimes for example, we get clients who are panicking because they haven't received their international driver's licence, and therefore require our services that will make their document valid, allowing them to travel with peace of mind. I love the feeling of having helped someone at the end of the day. It's very important for me to look at our clients as people and not just numbers.
What's your philosophy?
Just do it !
By Medge ALLOUCHERY for ACSTraduction – 2020.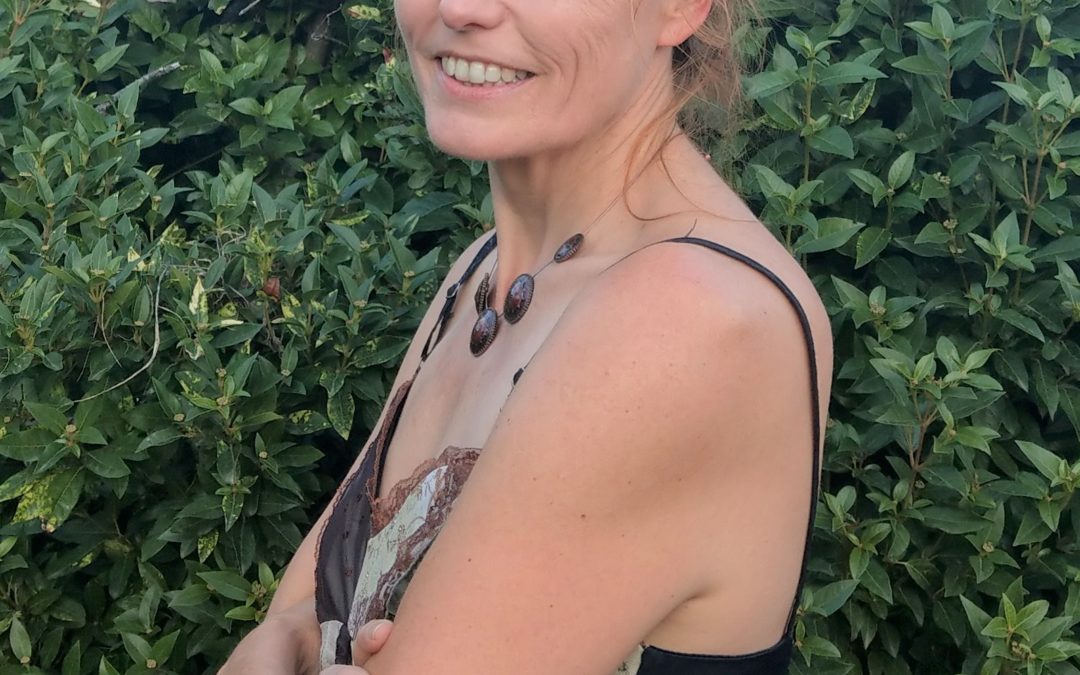 This week we are meeting Anke Seyberth, founder of the translation agency ACSTraduction, expert sworn translator in German, as well as in translation and interpretation German/French/English to German/French. Let's get to know more about her journey, her insight into...